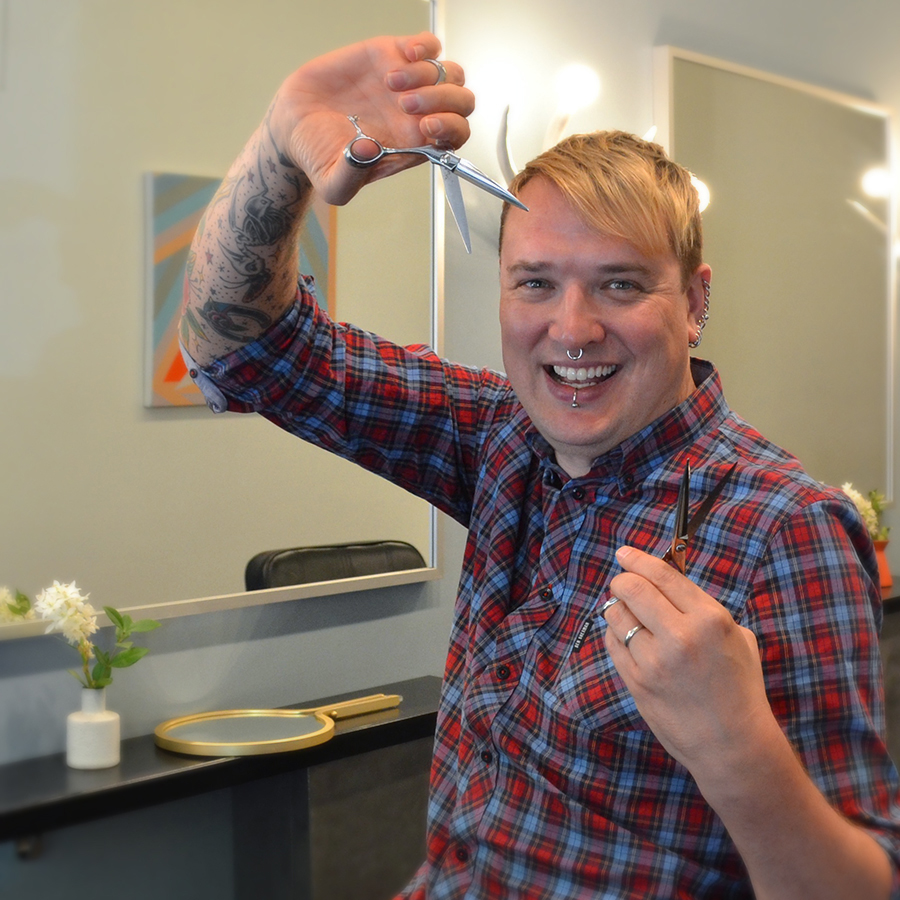 +
Will Johnson is an accomplished hairstylist and the owner of Whistle. He graduated from the Pittsburg Beauty Academy and then after moving to New York City in the 1990s he built on his education at both Toni & Guy and Vidal Sassoon.
He first opened Whistle in September of 2001 and was a pioneer on this now vibrant block of east 10th Street in the East Village. Will's vision for Whistle has always been to combine highly skilled cuts and color with a friendly, fun and relaxed environment. This vision has helped his salon attract the cities most creative, talented and fun team of stylists and the worlds greatest clientele.


Availability: New clients by referral only. Monday, Tuesday, Wednesday and Thursday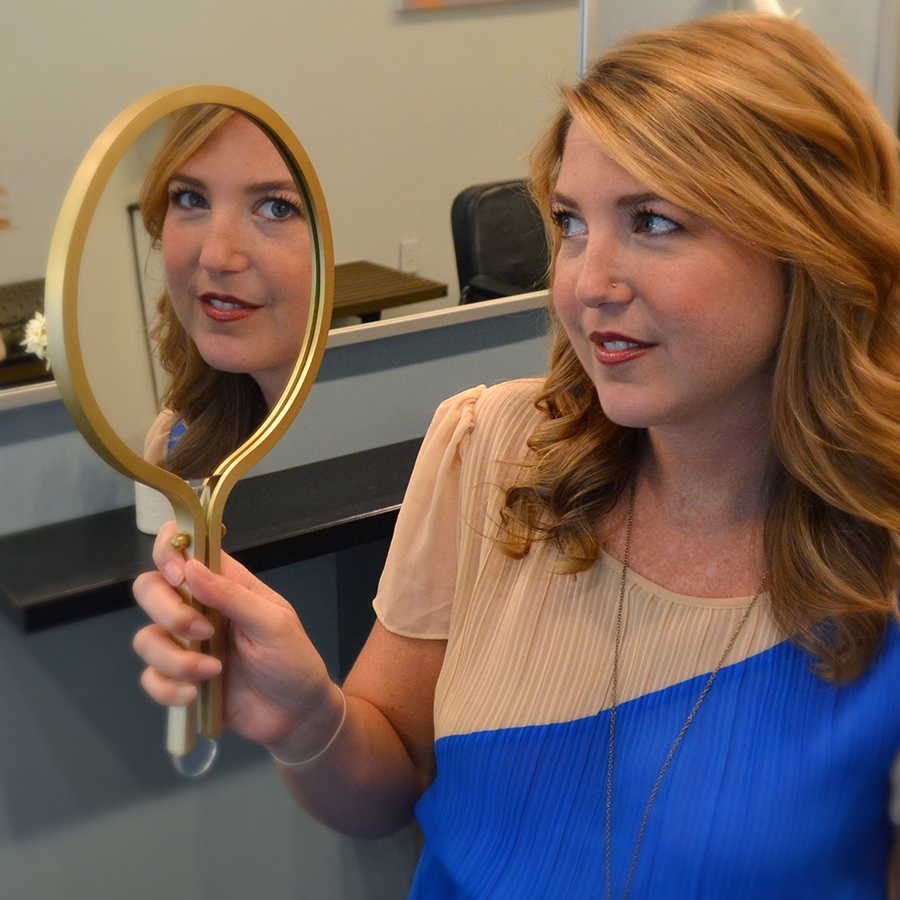 +
With a background in visual arts, Leigh transformed her creativity into a career in hairstyling. After graduating from the Aveda Institute, she joined Whistle in 2002. Her drive to stay current with trends and techniques, motivates her ongoing education with Wella, Kevin Murphy, and Sebastian. She excels at using her knowledge to educate the next generation of talented stylists at Whistle. Leigh's goal for her eclectic, loyal following is to enhance their natural, unique beauty through communication and skill. Leigh is now licensed to do Aqua Extensions, and enjoys special event styling, including updos.
Availability: Tuesday, Wednesday, Friday and Saturday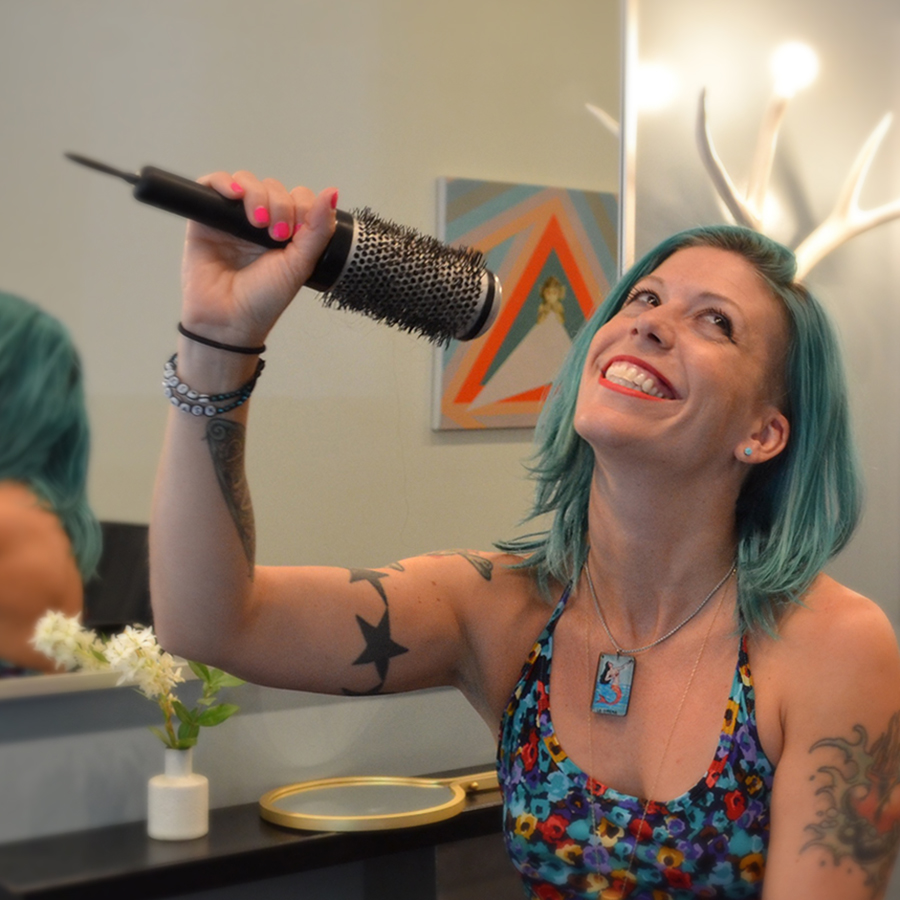 +
Lizzie O. is thrilled to call Whistle home! She is a downtown NYC hairdresser through and through, having trained at the Aveda Institute SoHo and then as an apprentice at Ultra Salon on the Lower East Side. She subsequently worked at L.E.S salon K.E. Haas for 6 years as a stylist in both cut and color. She loves her diverse clientele, as she enjoys doing all sorts of hair for both men and women -- from simple and classic, to soft and romantic, to edgy, funky and unexpected! She also has a B.F.A in Theater from NYU and is the lead singer for the Brooklyn-based punk band Bikini Carwash. She is constantly finding inspiration in people, music, visual art, the written word, fashion, architecture and nature -- basically the entire city's multi-faceted and ever-changing landscape. She always strives to give her clients' cuts and color that make them feel like rock stars inside and out!
Availability: Tuesday, Thursday, Friday and Saturday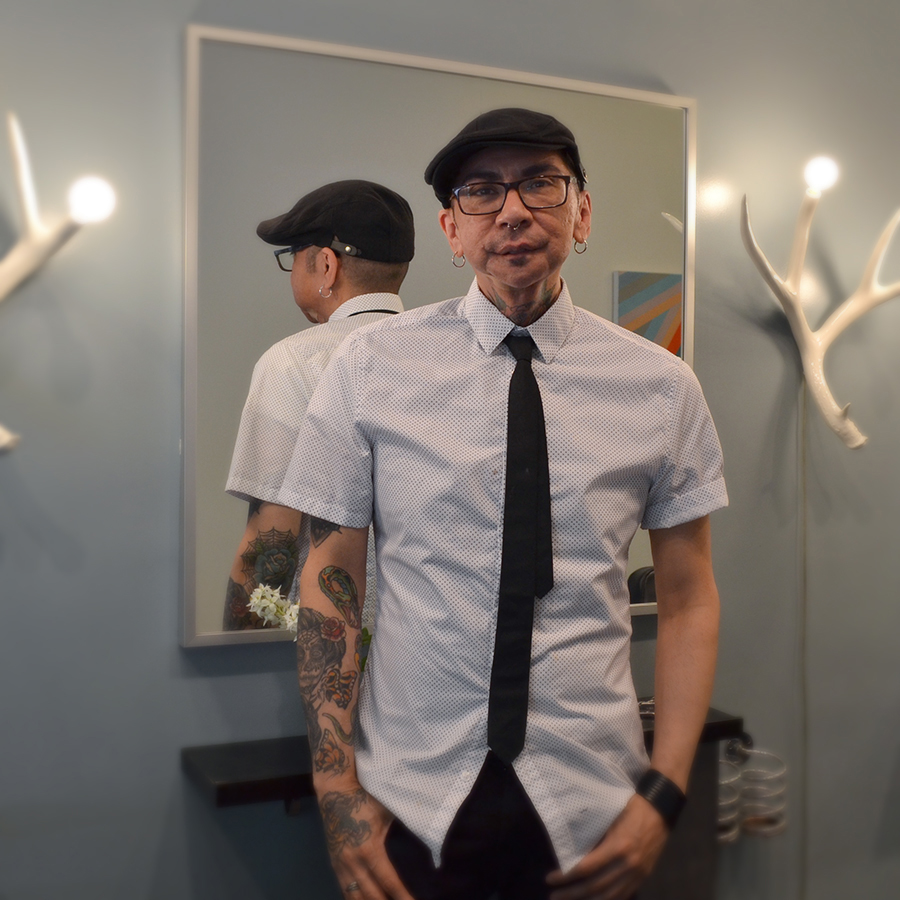 +
Eric came to Whistle after an apprenticeship at One Salon in Michigan. Now through his apprenticeship here at Whistle he has gained strength in creating classic cuts and sophisticated color. See Eric if you're looking to polish up your mop, he recently beat cancer! Outside of the salon he is also an outstanding patissier .. ask him for a whoopie pie.
Availability: Saturday, Sunday, Monday and Tuesday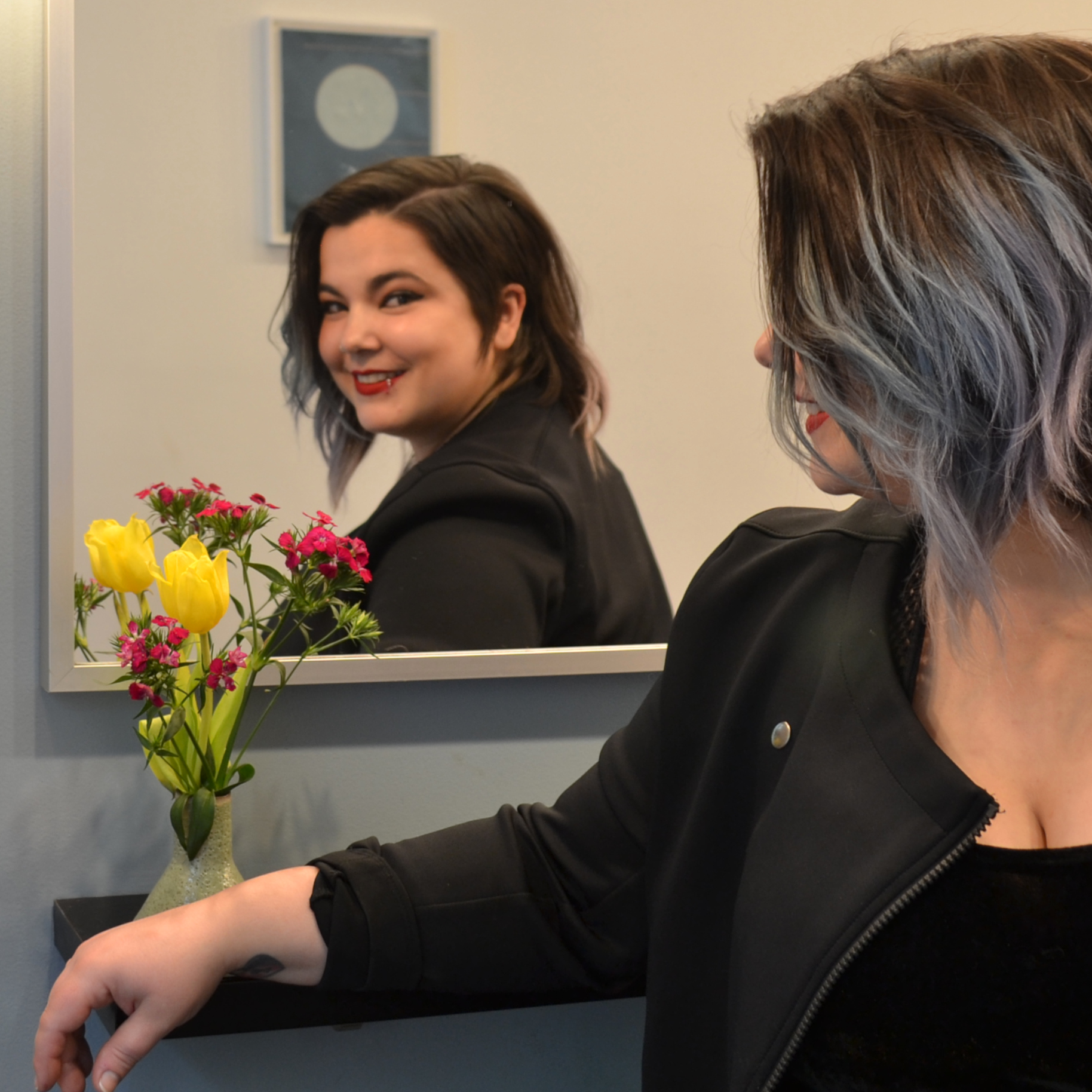 PJ was born and raised all over New York City being surrounded by artists and performers, in sculpture gardens and galleries. She studied art at a young age but found her passion in science. After attending CUNY New York City College of Technology with a major in chemistry PJ wanted to find a way to combine her passions of chemistry and creativity, hair was the perfect place to land!

She became a liscensed cosmetologist studying under many talented master stylists and completing the apprentice program here at Whistle. She has always excelled in braiding and styling with her knowledge in chemistry put to work in creative color! Pj is a natural talent, caring listener and has a real love for color, cuts, styling and is our go to person for braids!
Availability: Tuesday,Thursday, Friday and Sunday