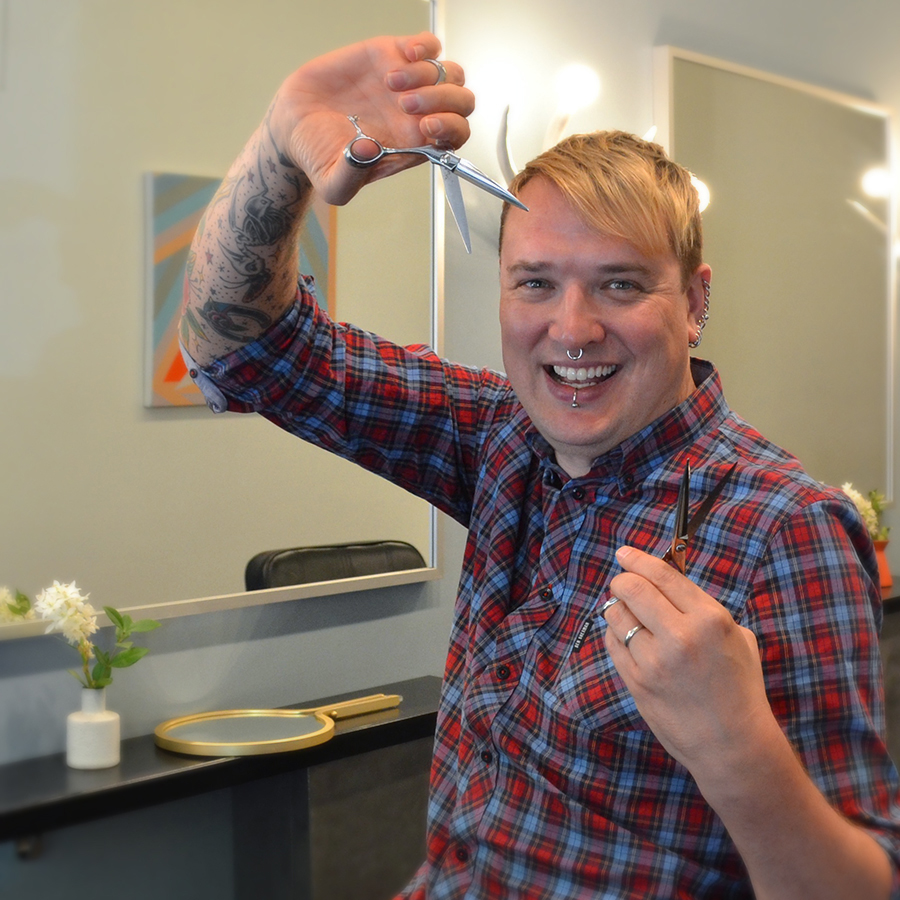 +
Will Johnson is an accomplished hairstylist and the owner of Whistle. He graduated from the Pittsburg Beauty Academy and then after moving to New York City in the 1990s he built on his education at both Toni & Guy and Vidal Sassoon.
He first opened Whistle in September of 2001 and was a pioneer on this now vibrant block of east 10th Street in the East Village. Will's vision for Whistle has always been to combine highly skilled cuts and color with a friendly, fun and relaxed environment. This vision has helped his salon attract the cities most creative, talented and fun team of stylists and the worlds greatest clientele.
Will lives in the neighborhood with his husband, young son and two cats.
Availability: New clients by referral only. Monday, Tuesday, Wednesday and Thursday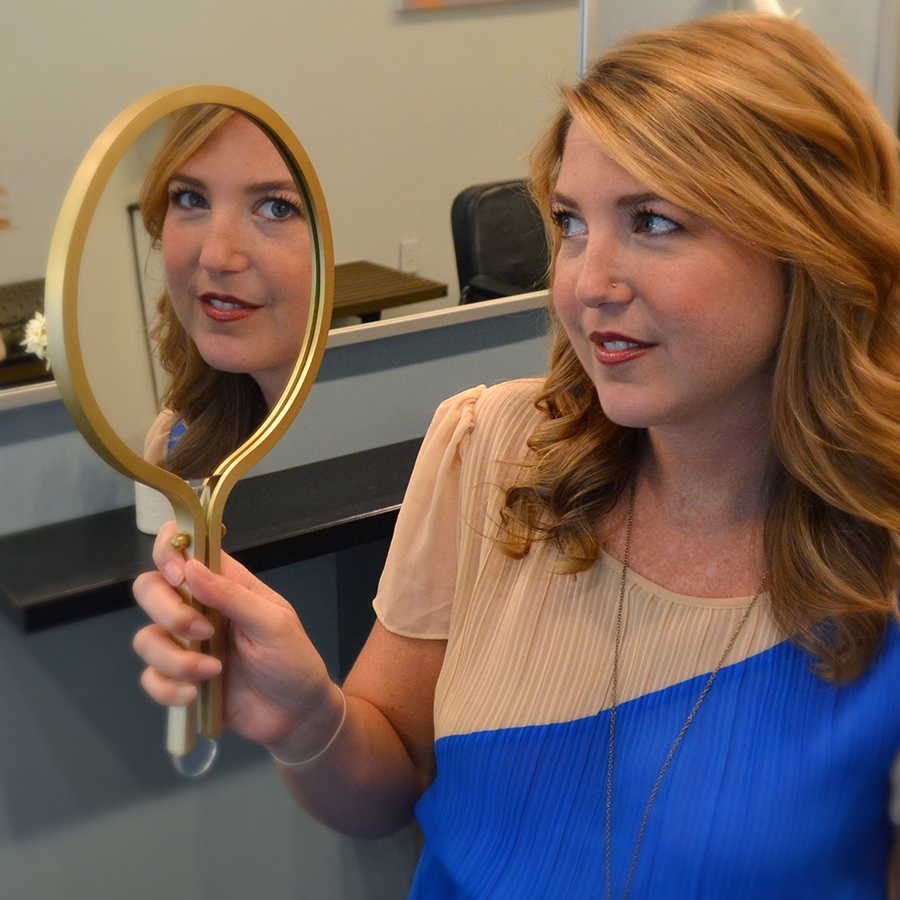 +
With a background in visual arts, Leigh transformed her creativity into a career in hairstyling. After studying at the Aveda Institute, and the Wella studio, she joined the Whistle team in 2002.
Leigh's loyal following consists of both male and female clients, who enjoy her ability to listen to their needs, and tailor their look into something they can really feel confident about. She draws her inspiration from music, fashion and the city streets, to stay current with trends in cut and color.
Availability: Tuesday, Wednesday, Friday and Saturday
+
Dyanne is an award winning color specialist, who is recognized for her skill and commitment to the craft. Early on she was at Louis Licari Salon, where she worked on various celebrities, then ventured to join ARROJO to strengthen her technical and creative skill. After deciding to move to San Diego for a few years and work at PaperDoll Salon Dyanne has found a home back in New York City at Whistle.
She loves to transform individuals look and style, to make skin tone and hair hue compliment one-another, and to create shades, tones, and tints, that liberate people to make hair color the perfect fit for their lifestyle.
Availability: Tuesday, Wednesday, Friday and Saturday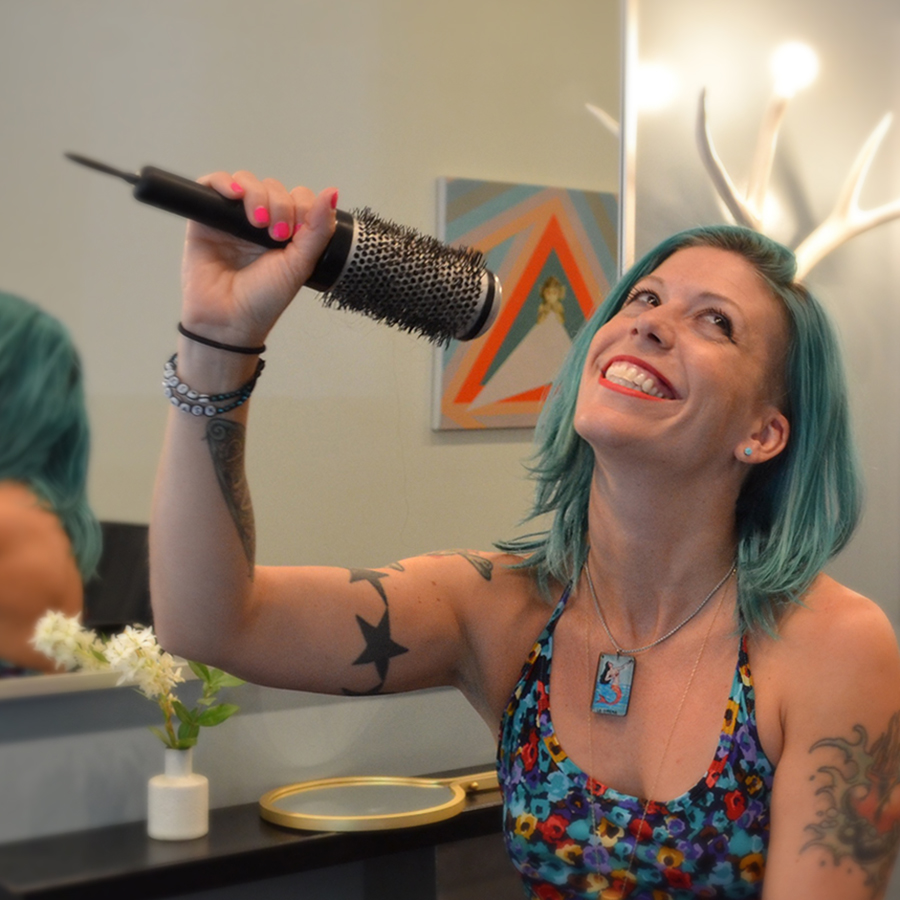 +
Lizzie O. is thrilled to call Whistle home! She is a downtown NYC hairdresser through and through, having trained at the Aveda Institute SoHo and then as an apprentice at Ultra Salon on the Lower East Side. She subsequently worked at L.E.S salon K.E. Haas for 6 years as a stylist in both cut and color. She loves her diverse clientele, as she enjoys doing all sorts of hair for both men and women -- from simple and classic, to soft and romantic, to edgy, funky and unexpected! She also has a B.F.A in Theater from NYU and is the lead singer for the Brooklyn-based punk band Bikini Carwash. She is constantly finding inspiration in people, music, visual art, the written word, fashion, architecture and nature -- basically the entire city's multi-faceted and ever-changing landscape. She always strives to give her clients' cuts and color that make them feel like rock stars inside and out!
Availability: Tuesday, Wednesday, Thursday and Saturday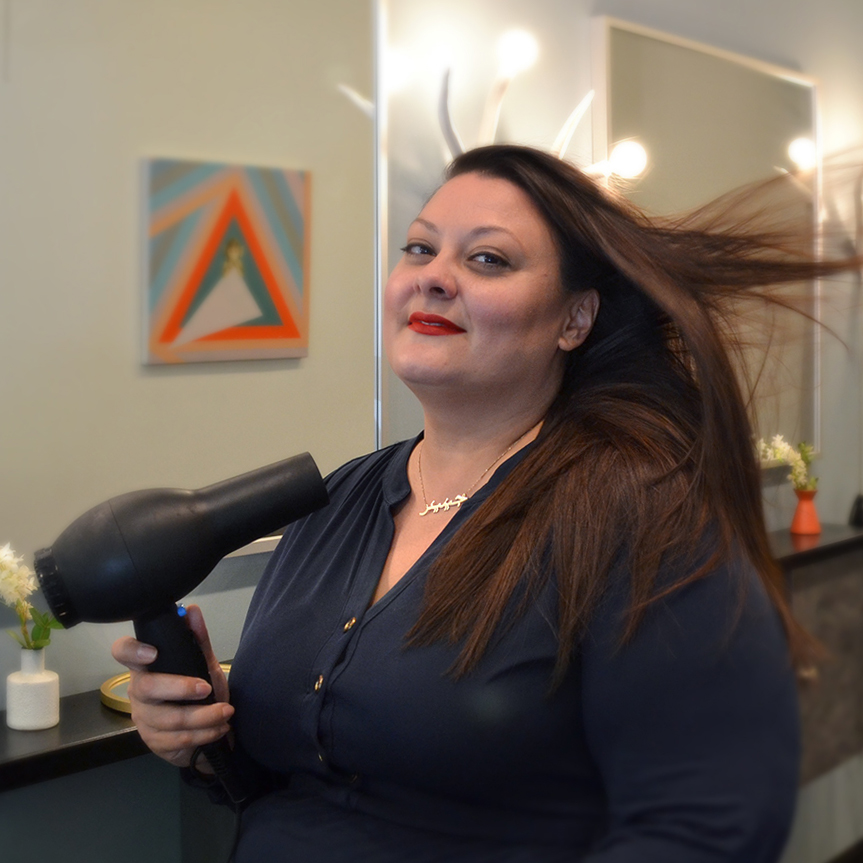 +
Pinney has fifteen years of experience as a professional hair stylist, and ten as a make-up artist. She has trained with Oscar Bond, Wella, Toni & Guy, Trucco, and Bare Escentuals, she has also styled models for Project Runway. As a creative and passionate personality type, Pinney enjoys working with clients to determine what they most want and need in a look, and then determining how that can best be accomplished. She strives to provide clients with consistently great service, and prefers to start each appointment with a little "get to know you" session. She believes that as people, we do our best when we feel our best, and how we look can be a big part of that. Pinney will do her best to have you both looking and feeling great.
Availability: Friday, Saturday and Sunday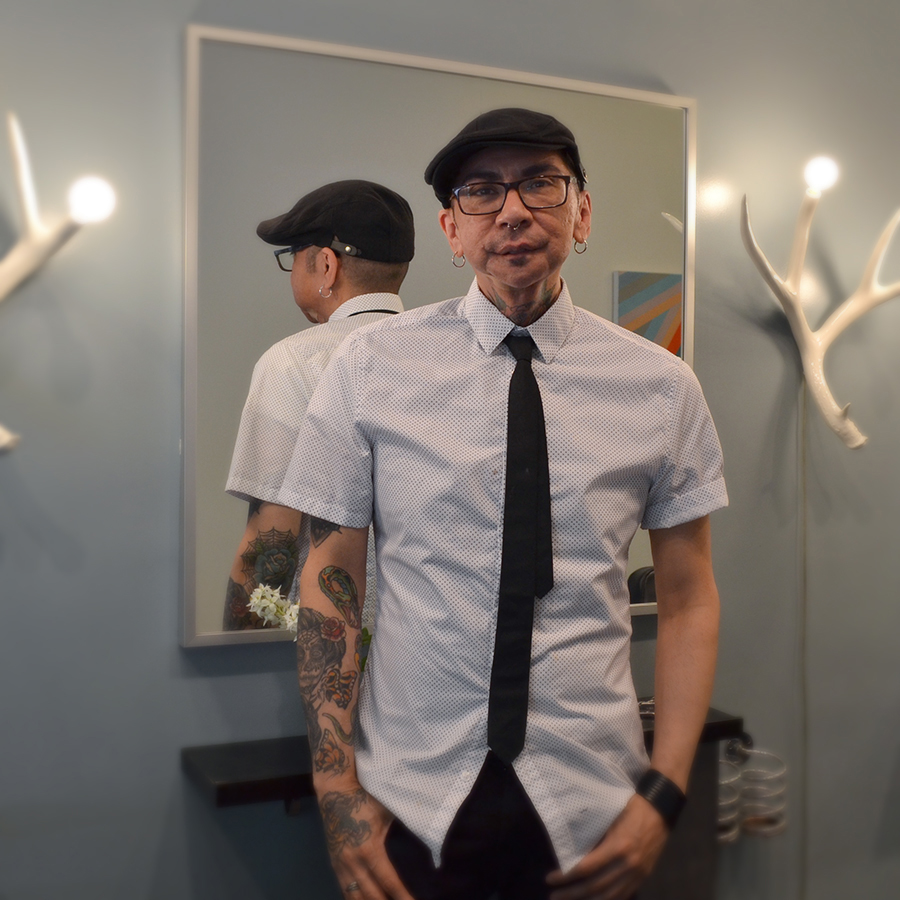 +
Eric came to Whistle after an apprenticeship at One Salon in Michigan. Now through his apprenticeship here at Whistle he has gained strength in creating classic cuts and sophisticated color. See Eric if you're looking to polish up your mop, he recently beat cancer! Outside of the salon he is also an outstanding patissier .. ask him for a whoopie pie.
Availability: Saturday, Sunday, Monday and Tuesday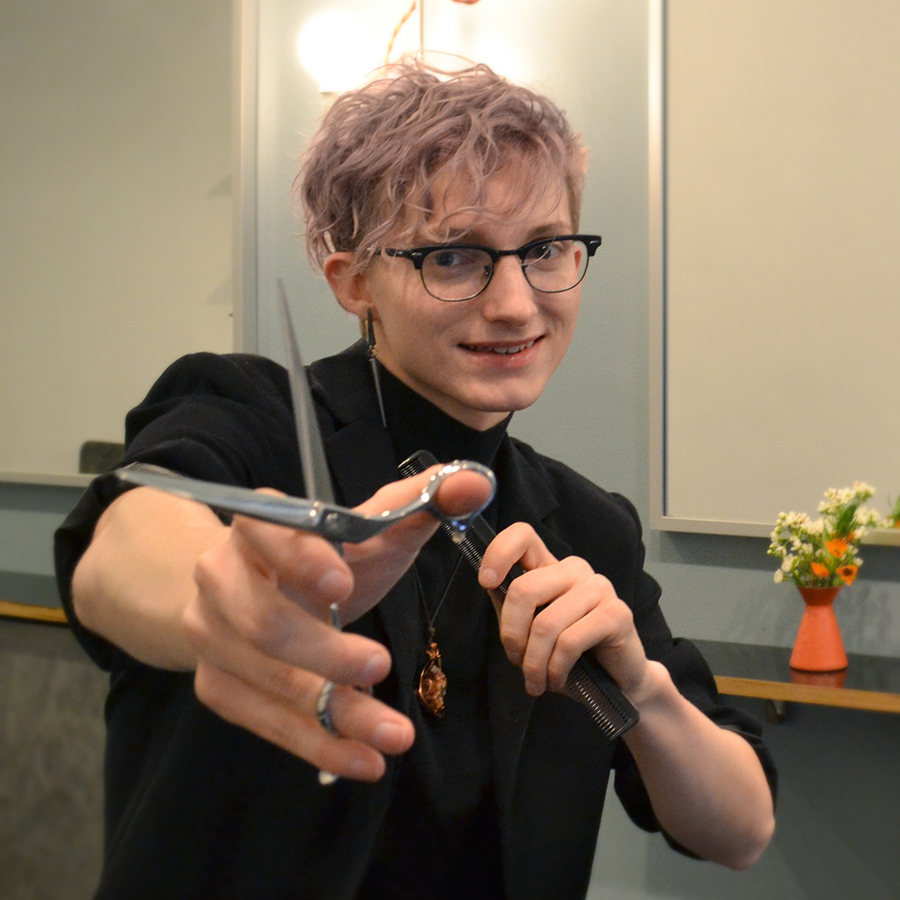 +
Travis fulfilled his three-year program at the Center for Applied Technology South in cosmetology in his home state of Maryland, then completed the arduous apprenticeship program here at Whistle. Growing up alongside his hairstylist mother he organically enveloped the environmental nuances a salon exudes. He has completed several of Wella professional's continuing education courses and constantly draws inspiration from the city's tempo. We are proud to finally experience his training in action! He believes that hair is truly an accessory for self expression and is dedicated to helping your hair evolve as you do!
Availability: Wednesday, Thursday, Friday and Saturday


+
Angela graduated from the prestigious Carsten Aveda Institute in 2012. Since then she has apprenticed under all the Senior stylists at Whistle learning from their diverse talents. Taking a brief break to work at DryBar to maximize her styling capabilities. She spends her free time at the beautiful and inspiring New York Botanical Gardens, reading fiction novels, binge watching shows and following pop culture. Come for cuts, color and Blow-dry Galore.
Availability: Saturday and Sunday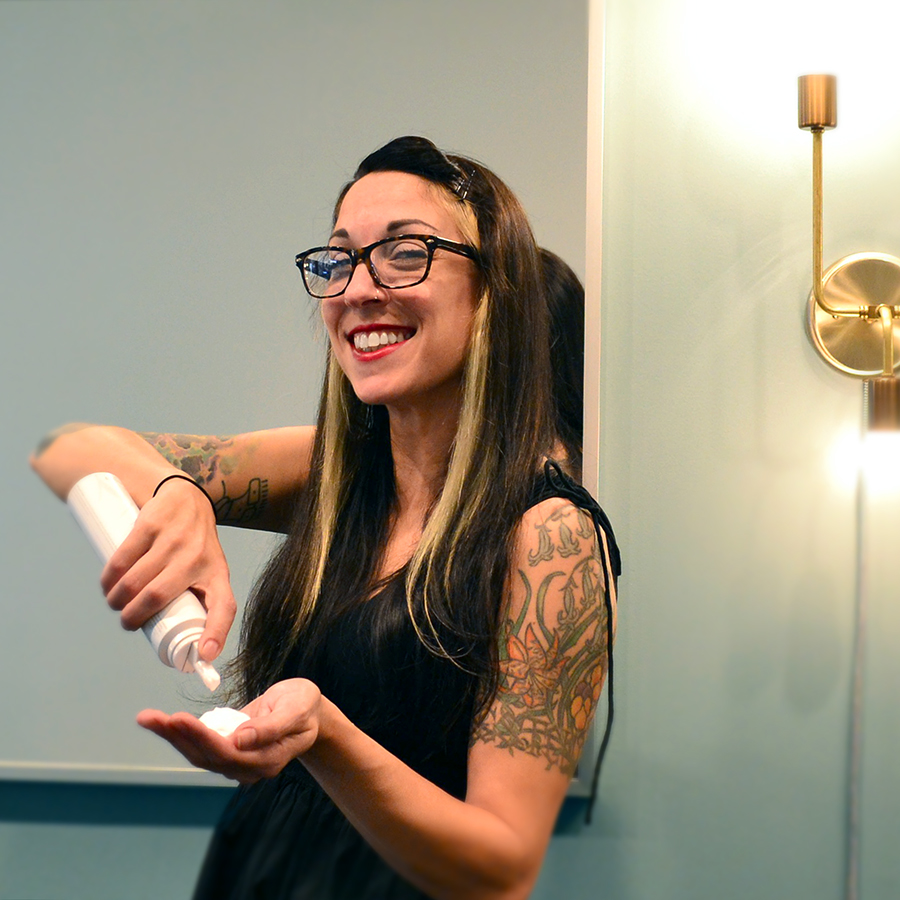 Kristen has been a licensed cosmetologist since 2004. She found her passion for hair after gaining a degree in photography. This gave her the foundations of her artistic esthetic, and a strong sense of composition and structure. Her down to earth approach will help ease you into finding that new cut or color you have been dreaming of, or simply leave you confident she'll keep your locks at their best. She loves cutting and barbering and isn't afraid to give you the style you deserve.
Availability: Sunday, Monday, Wednesday and Thursday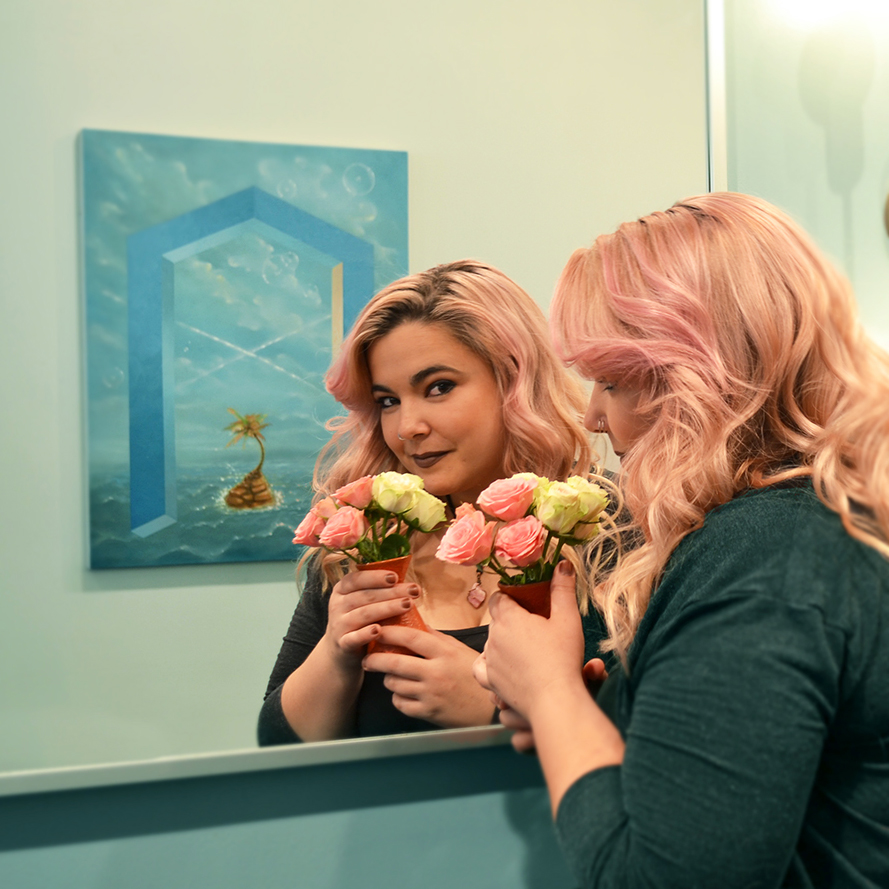 PJ
+
PJ was born and raised all over New York City being surrounded by artists and performers, in sculpture gardens and galleries. She studied art at a young age but found her passion in science. After attending CUNY New York City College of Technology with a major in chemistry PJ wanted to find a way to combine her passions of chemistry and creativity, hair was the perfect place to land!
She became a liscensed cosmetologist studying under many talented master stylists and completing the apprentice program here at Whistle. She has always excelled in braiding and styling with her knowledge in chemistry put to work in creative color! Pj is a natural talent, caring listener and has a real love for color, cuts, styling and is our go to person for braids!
Availability: Tuesday, Thursday, Friday and Sunday